PLANT HUNTING
My interests include all woody plants (and some non-woody ones) and have established two tree collections or Arboreta in Devon and contributed to others in the UK and overseas. I have botanised in Bhutan, Canada, China, India, Mexico, Tibet, USA and Vietnam as well as in various parts of Europe and have been honoured to have Rhododendron rushforthii, Sorbus rushforthii and Juniperus indica var. rushforthiana named after me.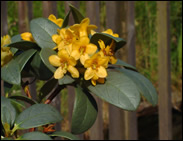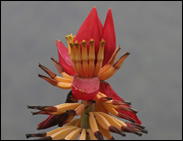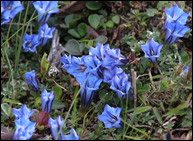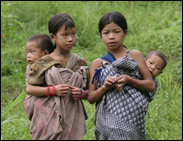 BAMBOOS
Bamboos are woody grasses and I am especially interested in the clump forming species of Borinda and Fargesia. Bamboos range from small shrubs to tall trees 60 feet (20m) in height or more, although species hardy in England don't grow taller than about 8—10m. The running or leptomorph species have single canes arising off a rhizome and can be invasive, hence are best avoided. However, the clump forming or pachymorph bamboos like Borinda and Fargesia species are generally well-behaved; forming tight clumps of stems. They can be very effective either as specimen plants, as screens or as sources of canes. Bamboos throw their stems or culms from the base and make all their height growth in the first summer. This means they can be used to make very effective screens provided the right species is selected – unlike rampant conifers such as Leyland cypress they are not trying to grow taller and can be topped once a year at a given height if too tall.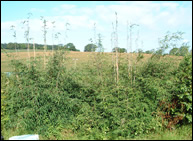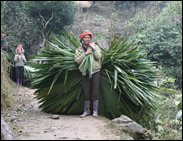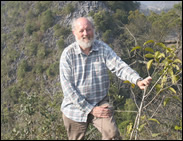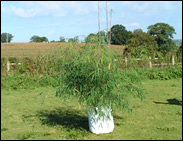 Borinda bamboos will grow to 4—6m (13—20 feet) in the open, and thus are effective for providing screening between normal properties without out-growing their welcome (in woodland settings they can make 6—8m). In some the canes are a glaucous blue when young. The young shoots can also be eaten! I have a number of these for sale in 35 litre pots as instant specimens or screens (plant at 2—3m centres) – please contact for details.
OTHER INTERESTS
With my wife Heather I run Ashill Alpacas. We breed these delightful South American members of the Camel family for their luxuriously soft fleece.

I am on the Exeter Diocesan Synod, and previously have been a member of Winchester and Portsmouth Diocesan Synods.
PUBLICATIONS